Well, it's been a boring week. With the exception for Power Big Meet that was last weekend. It's one of, if not the, biggest american car meets in the world. And it's just a whole big drink party. We were seated in a car that they had cut the roof of off just the day before, drinking beer and whiskey until the cops came and told us the car was illegal to drive for like the third time.
Anywho, about the Declaration of Internet Freedom thing. It's an article I stumbled over the other day when i was browsing the web. Their info pictures probably do the explaining way better than me: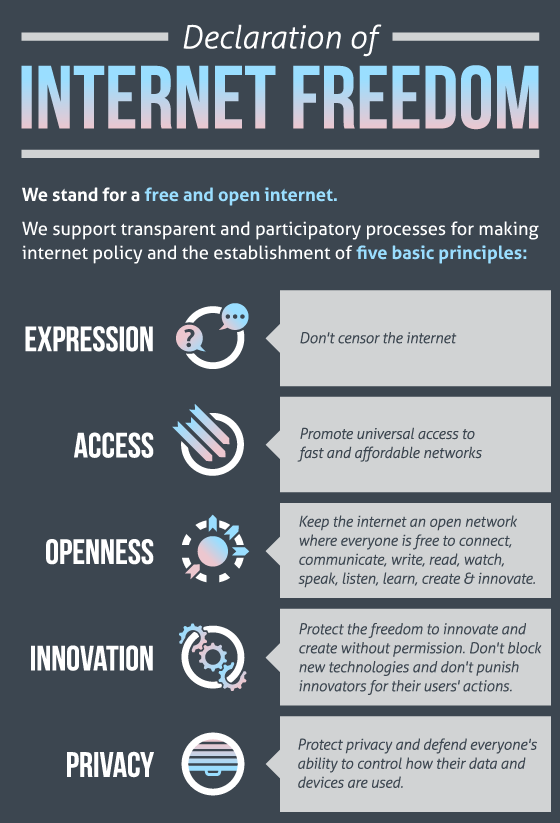 You can click the image to go to their page.
It's a good idea and I do hope we get some people behind it.